Services
EIR Service Offerings
EIR's team of Talent Management and Compensation experts specialize in implementing and optimizing the SAP® SuccessFactors® Perform & Reward modules.

Enterprise Information Resources is a SAP SuccessFactors Certified  Build and Services Partner.
Implementation and Optimization Services EIR provides comprehensive implementation services for Compensation, Variable Pay, and all Talent Management modules (Performance & Goals, Calibration, 360/Multi-Rater Review, Career and Succession Planning). When planning for a new implementation project, clients should plan for services to be provided over a 16-20 week time frame.

"Superior product knowledge, first rate customer support, and unparalleled problem solving is a powerful combination and one you cannot afford to miss out on. EIR has all of this!"
Major US Car Manufacturer
EIR Implementation and Optimization Services provide hands-on configuration assistance for existing SuccessFactors instances where updates or changes are needed.
Post Go-Live Support
Following the launch of the application by EIR, clients  may wish to have ongoing EIR On-Call support during "live" cycles. In addition to SuccessFactors support options, using a monthly retainer approach, clients can subscribe to continued services from the EIR support team.
Go-Live Support typically includes:
Troubleshooting issues
Administrator On-Call support
Providing advice/counsel on real-time scenarios General System Administration Support
EIR's Administration Support team helps with managing data, completing routine tasks, and keeping SuccessFactors current and updated throughout the 'live" cycle and beyond.
Our clients use Administration Support for:
Loading data and updating tables
Managing data issues and other non-configuration changes
Triaging anomalies
Administrative support is purchased in advance in time blocks per day (typically 2-4 hours per day) for a specific time period.  EIR dedicates and assigns specific support team resources for this specified time to ensure that the client's needs are met.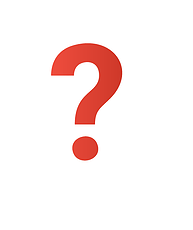 Ask The Expert
Having access to SuccessFactors configuration experts can be invaluable.  EIR's "Ask The Expert" service provides advice and counsel outside of a basic consulting engagement.
Our Client Administrators use "Ask the Expert" when:
Client Administrators are making configuration changes and additional guidance and advice is needed or System Administrator training is require
There is a need to better understand new features, functionality and configurations
Assist with Proof of Concept configuration changes
During an "Ask The Expert" session, the Client Administrator completes the "hands-on" system work, guided by the EIR Expert. System provisioning access for EIR is not required. "Ask the Expert" sessions are scheduled in advance by the client with the EIR Expert, and are purchased based on the number of "Ask The Expert" sessions required.
 "The EIR Team understood our current and future needs and challenges and helped us plan accordingly. We were extremely pleased with their support and knowledge and their partnership made our project a great success."
A Medical Device Company